Hatch Green Chile Wholesale Inquiries
Are you interested in stocking our Hatch Chile in your store or using it in your restaurant? We offer wholesale and bulk purchasing options tailored to your needs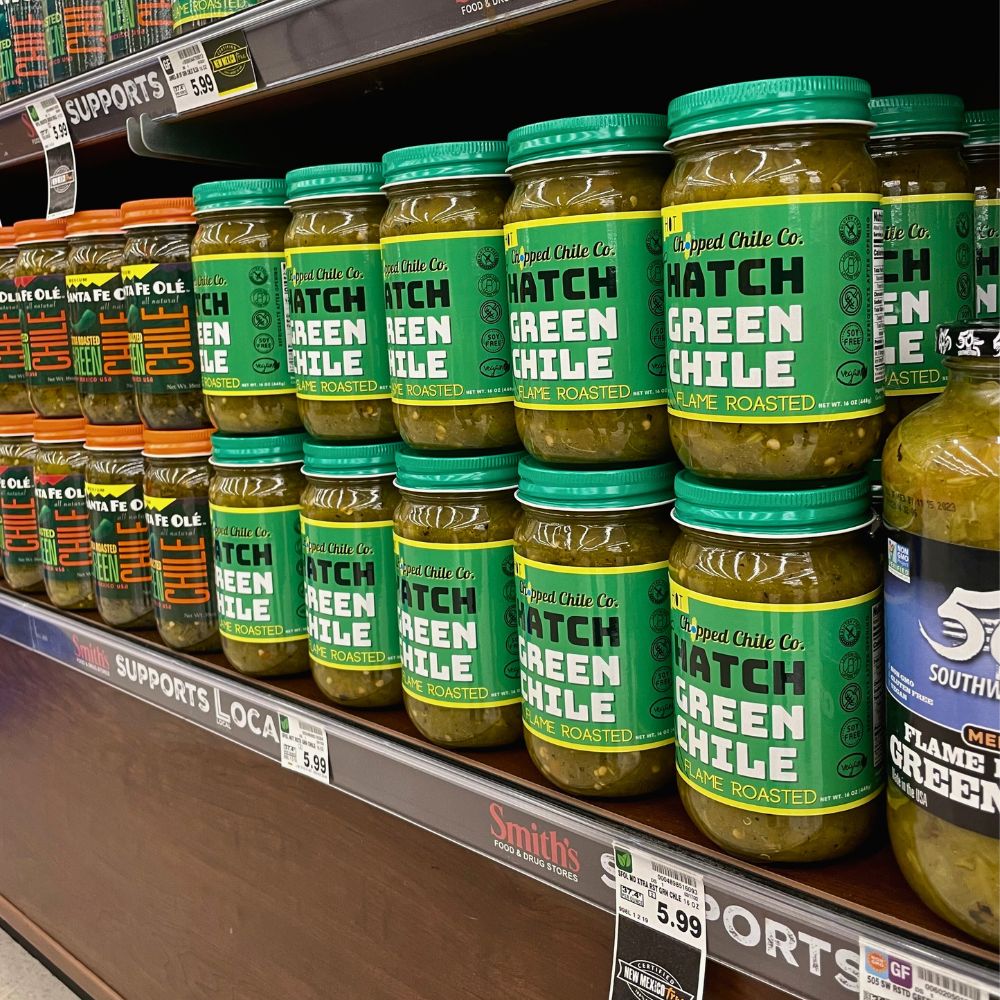 Personalized Service
Competitive Wholesale Pricing

Fast and Reliable LTL Delivery

Chopped Chile Co Quality Guaranteed

Support and Merchandising Materials
Please fill out this form and our sales team will contact you within 24 hours:
Prefer to speak with us directly?
Call or text us at 505-539-3324
Email us at choppedchileco@gmail.com
DM us on Instagram @choppedchileco
Ahhhhhhh !!
⭐⭐⭐⭐⭐
"It is so wonderful to have hatch green chiles, roasted and chopped shipped directly to me. I used to live in AZ, then moved to Delaware, canned chiles or canned chiles, ugh. Now in Oregon, not a whole lot better options...So happy with Chopped Chile Co's products and quick shipping, am a happy girl! Have already made several dinners with them and only got them just before Christmas. Enjoy people!
~ Lee N on Hatch Green Chile
Awesome!
⭐⭐⭐⭐⭐
"First, my order arrived a day before we expected. All jars intact and ready to be eaten! We ordered the medium to test the heat. It is a true medium. But what a flavor! I grew up on Hatch Green Chile and have truly missed it, not anymore! Thank you for a good product with a GREAT flavor!"
~ Connie G. on Hatch Green Chile
Never stop selling this!
⭐⭐⭐⭐⭐
"I love this chile. I use it all the time from topping savory french toast, on top of my eggs, as a condiment for sandwiches, okay just about everything! Love it"
~ Diane P. on Hatch Red Chile
Best green chile
⭐⭐⭐⭐⭐
"Hands down the best green chile we have ever found. Tons of flavor, no peels, thrilled to be able to get it in NC after moving here from Southern CO. Worth every penny!"
~ Emma L. on Hatch Green Chile
Excellent flavor and heat! 
⭐⭐⭐⭐⭐
"This has become a staple for me."
~ Phillip Z. on Hatch Green Chile